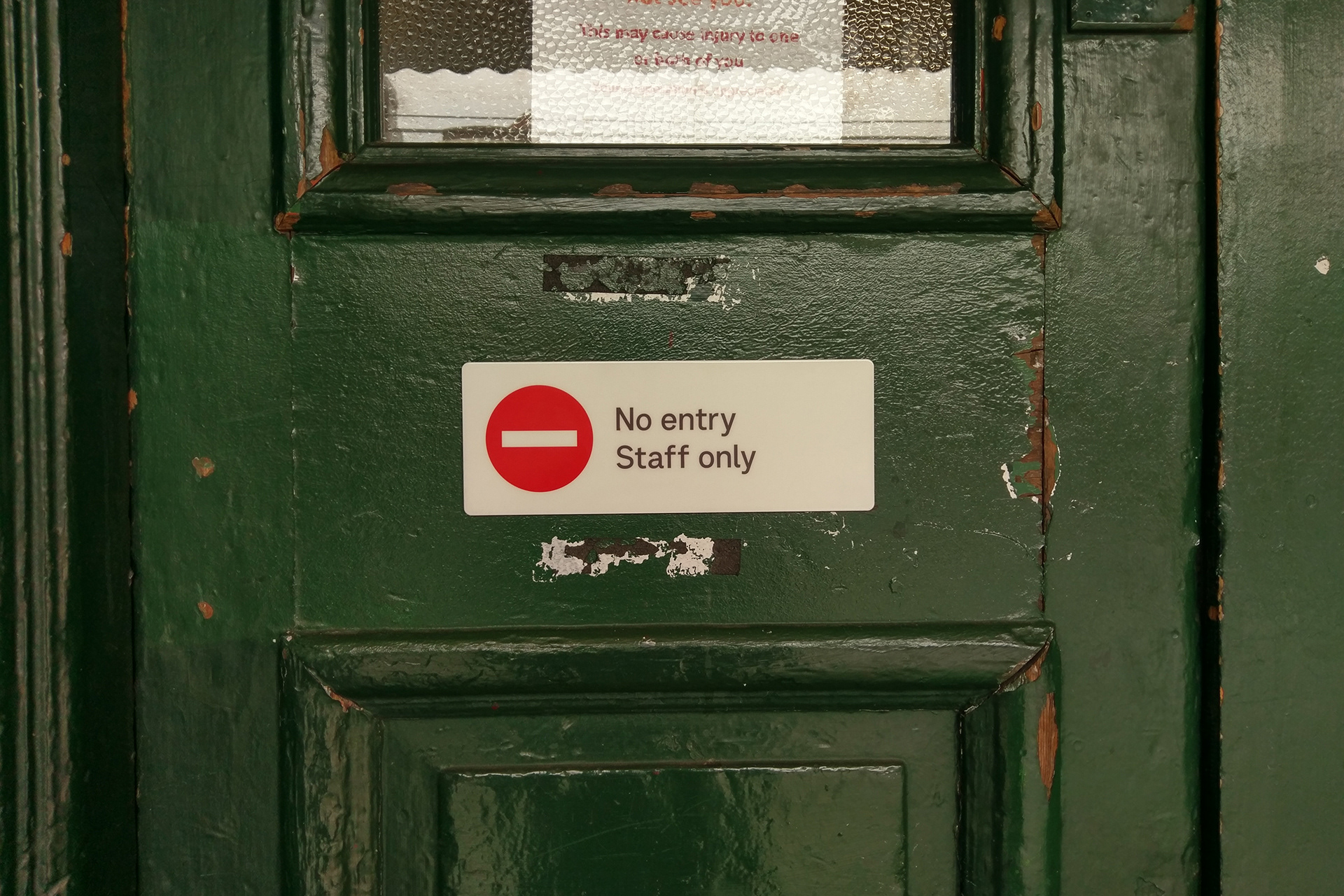 Public Transport Victoria's (PTV's) design studio developed a new wayfinding system for Flinders Street Station based on international best practice. The intent of the new system, would be for it to form the basis of a new network wide approach to be applied as a standard to all future station projects. 
The system was built off the back of thorough user testing led by PTV's in-house design studio. The testing phase culminated in the construction of a mock train station, in which designs could be tested and iterated responsively against feedback from customers who were both familiar and unfamiliar with the network. It ran over several days, across several test sessions.
As a part of the development of the new system, all signage at Flinders Street Station was to be reviewed, including the regulatory and safety signs that formed the core of PTV's behavioural signage suite. The existing behavioural suite in use at the station included elements from two decades worth of inconsistent updates, as well as numerous ad-hoc additions.
Stakeholder:
Metro trains.
Objective
The regulatory suite informs customers of safety hazards and behaviour restrictions. As well as this, the suite assists accessibility throughout the station environment. The refreshed regulatory signage system should be best practice and conform to international regulatory and accessibility standards.
Given the expense of new wayfinding systems across a large network, the new regulatory system would roll out through attrition of existing signage. This meant that it should be at least symbolically visually consistent with existing signs where they might exist side by side.
The system should be simple enough that other organisations could produce their own signs in-house unsupervised.
My role
As a part of the Flinders Street wayfinding upgrade team, I was tasked with developing a highly flexible regulatory signage system which is both in-keeping with the new wayfinding suite, and not inconsistent with existing signs. 
Process
I developed a system which was modular as well as responsive to different environments and requirements. I enlisted copywriters to ensure all regulatory signs were written using accessible language.
The system used a scalable grid based on type cap height and large highly visible pictograms which adhered to international standards. This allowed a greater degree of customisation of signs, while maintaining brand integrity.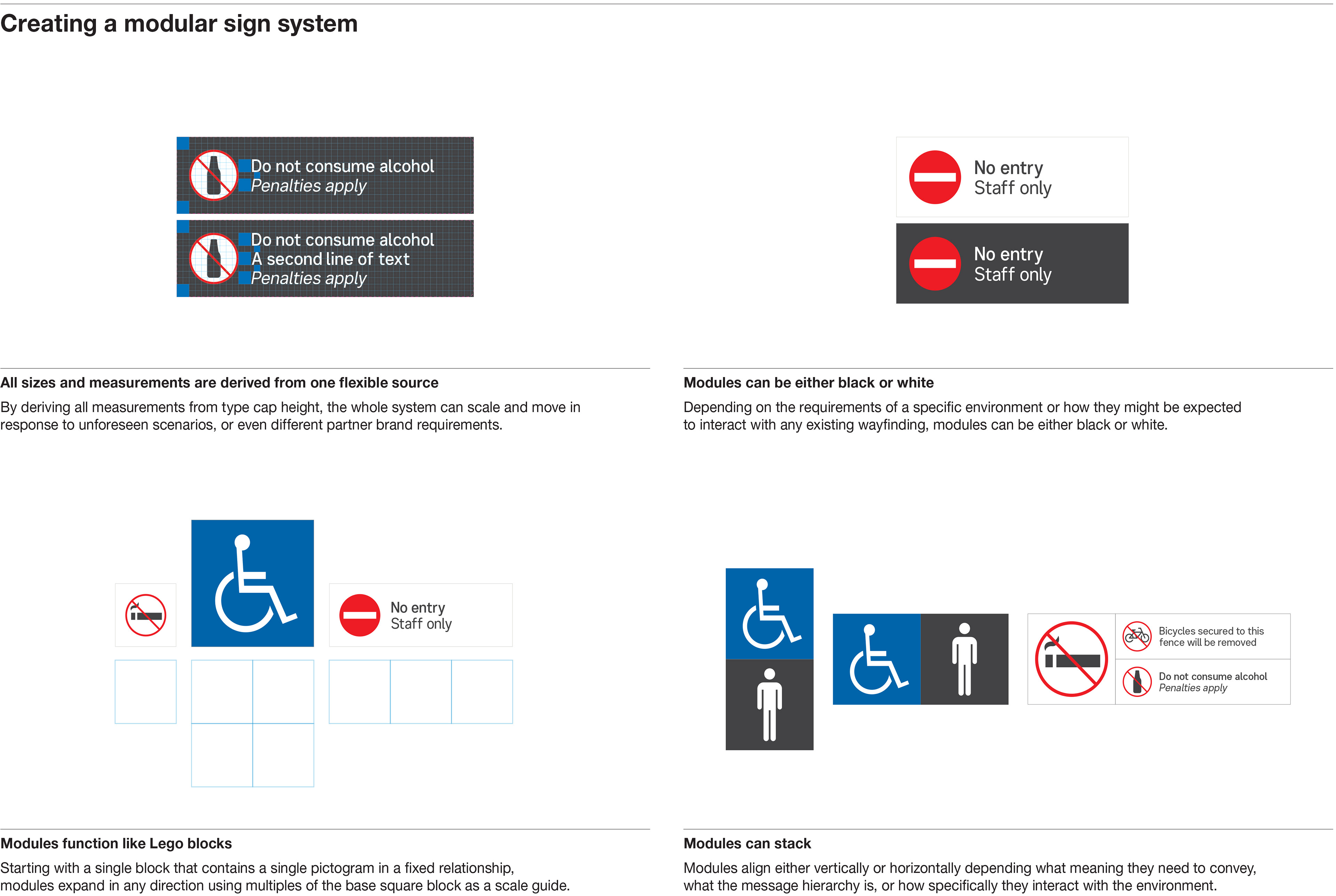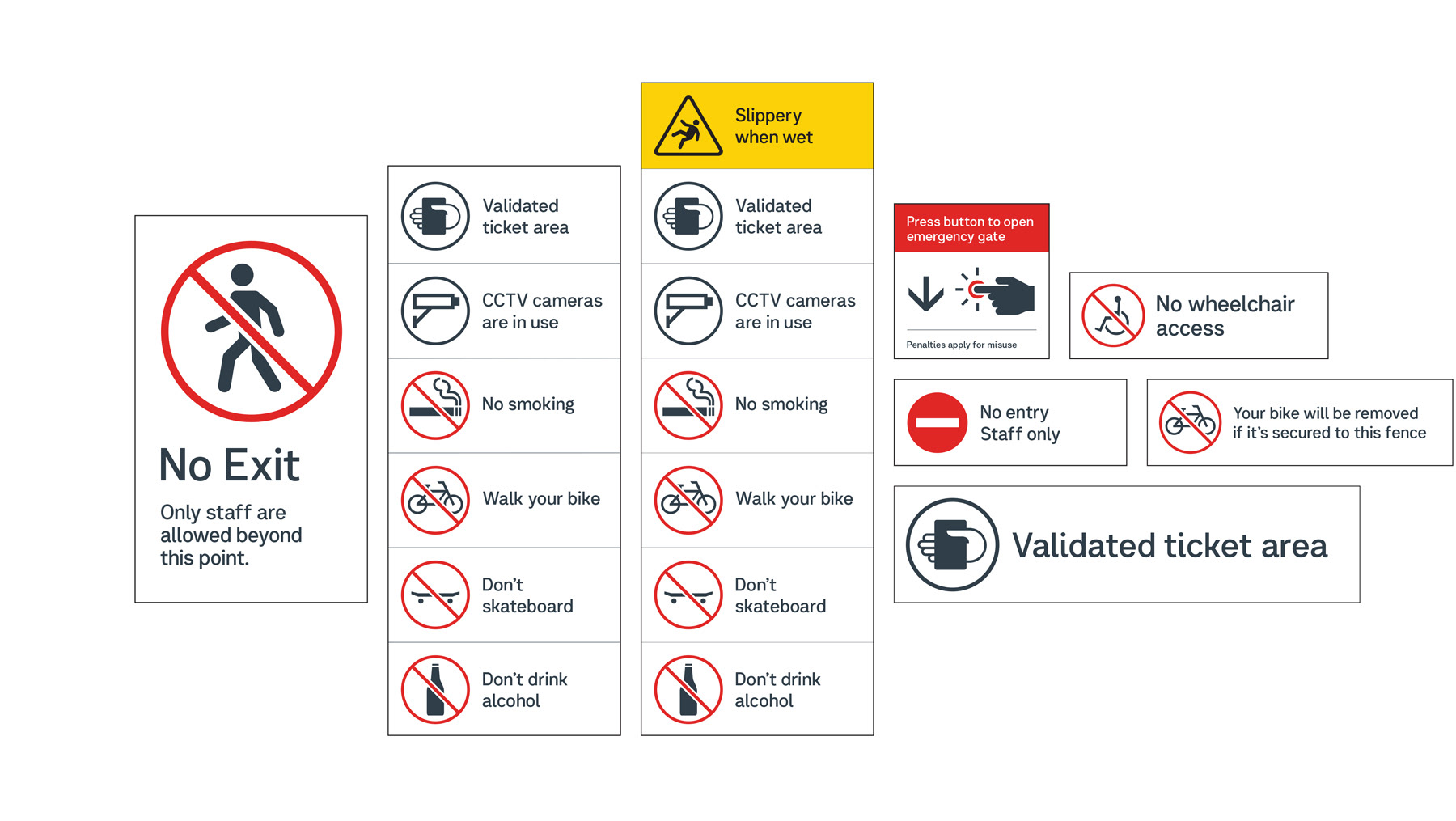 Outcome
The system was deployed in Flinders Street Station's chaotic environment beginning November 2018 as part of the Flinders Street Station refresh. It has been included as part of the new wayfinding system which will steadily roll out across Victoria's public transport network.