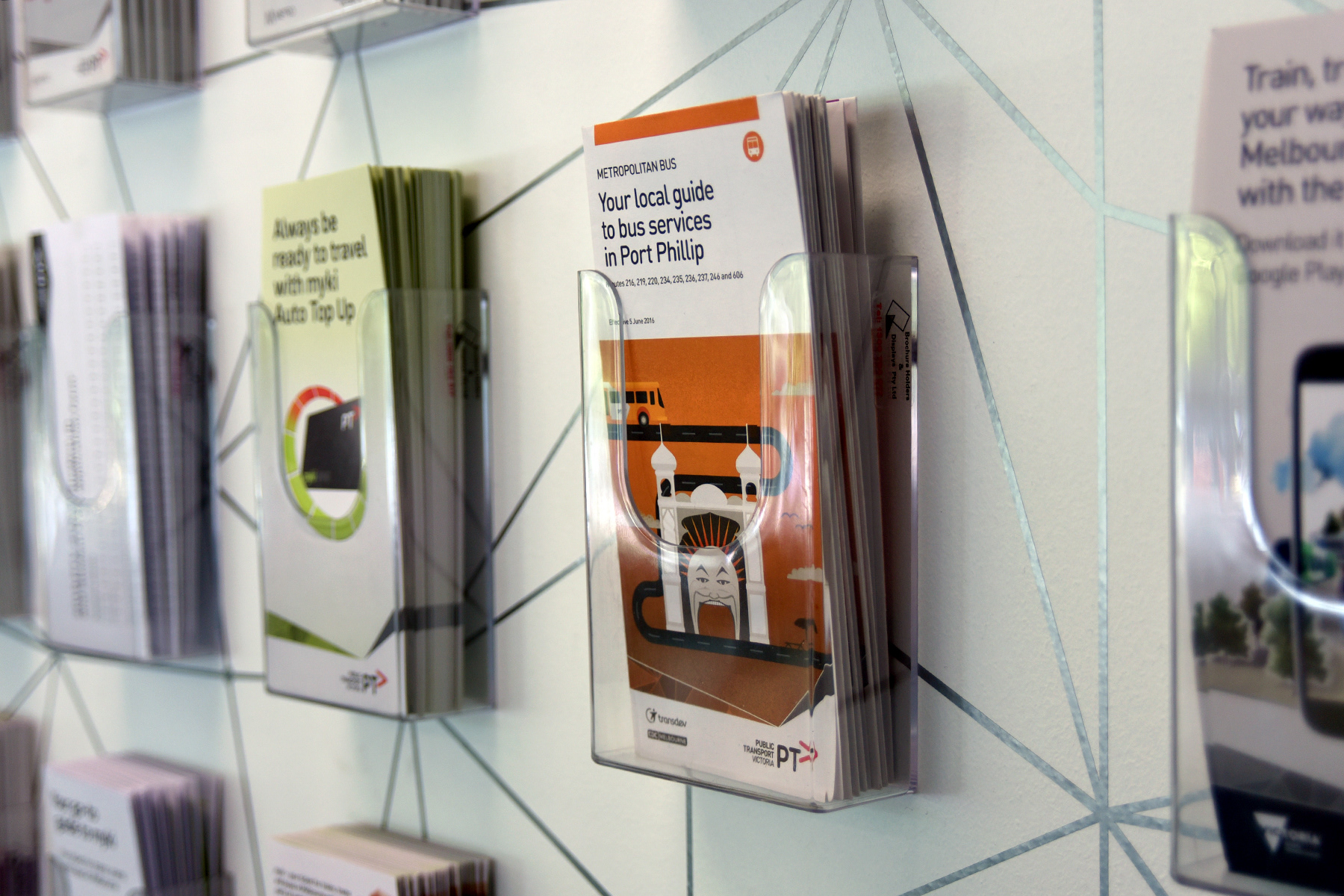 Within the design studio at Public Transport Victoria (PTV), theories regarding how to better inform people about their local transport services have been part of an ongoing discussion. The network is designed with a series of transport hubs. Where trains, trams and buses connect together. These hubs form the core of smaller local networks, backed by short trip bus services. These services provide the dual purpose of feeding the larger network, and connecting people to their local area. 
Feedback had shown that the bus information suite was struggling to effectively support local bus services, with customers suggesting a disconnect between knowledge of where they wanted to go locally, and how bus services could support this. The studio had been looking to test out ways of improving the local information offering. The opportunity came when bus operator Transdev sought to provide localised support for the City of Port Phillip – a largely bus serviced area close to central Melbourne.
Stakeholder:
 City of Port Phillip
Objective
Help to improve patronage by developing a support product which better connected people with their local transport options.
My role
To develop an information package and it's supporting assets, pictograms and illustrations.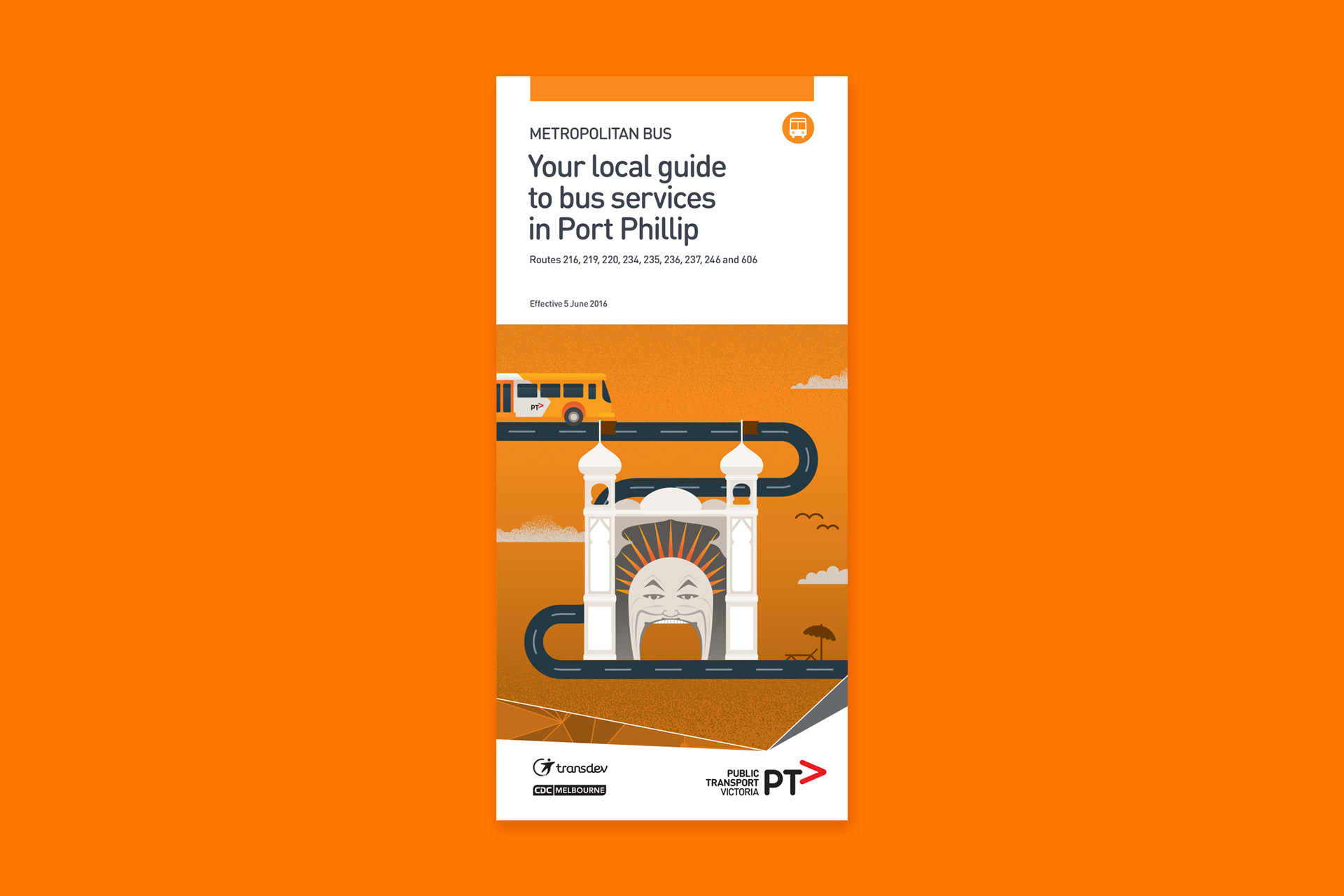 Process
Through this project, the studio worked to developed the concept of a printed service guide. By mapping out bus services across Melbourne, and defining a series of potential local networks, we could plot out how to provide each with most relevant information in a format which could be localised for any area. When applying the service guide concept to the City of Port Phillip, the guide would be a DL format brochure. Utilising principles of progressive disclosure, the following information would be revealed in turn:
- A written overview of the local area.
- A guide to local bus routes, listing amenities, landmarks and attractions which each route services. 
- Detailed route maps of each service, including stop lists and frequencies. 
- A detailed map of the local area - showing where bus routes go, how they connect to amenities, and how they connect to the wider transport network.
The DL brochure allowed us to present the map in a large enough format to be a useful addition to any office wall or refrigerator door, while still fitting in a back pocket.
Outcome
After release, the route guide itself became the go-to guide to getting around the region. It was delivered by mail to homes between St Kilda and Fisherman's Bend and stocked at information sites across the area. 
The service guide concept has become a key product in PTV's communication arsenal. It was developed further for bus networks in regional Victoria, as well as to help Yarra Trams and Metro trains explain their services. It is central to helping people navigate what can be a daunting public transport system. 
Within PTV's brand, the project became a test bed several new items including:
- A new pictogram suite – which was the first iteration of a new system that has since been rolled out across PTV's communications and wayfinding.
- A new line map style – which is now the standard way of communicating transport route lines on board, online and in print.
- A new local area map style – which has evolved to become a PTV standard that is being rolled out on projects across Victoria.